Election Results: Key Senate/House Races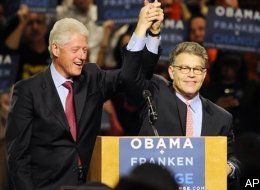 I am agnostic but am praying to my two musical heros St. Edward Elgar, St. Ralph Vaughan Williams and also his great-Uncle Charlie (St. Charles Darwin) to intercede on behalf of Obama and Biden.
I've had my glass of wine and hope to get to sleep with some help. Otherwise, will stay up the night till it seems safe.
About Senate Races
Read the Article at HuffingtonPost