Federal Judge In Boston Rules Gay Marriage Ban Unconstitutional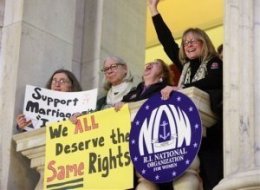 It seems abundantly clear that the only argument the s.s. marriage opponents have is that "it's a sin". That this is based on a specious biblical argument doesn't seem to occur to them in their insistence that all share their so-called "moral" outlook.
I don't understand why they spend huge amounts of money fighting the inevitable since they will eventually lose sooner or later.
Read the Article at HuffingtonPost