Candace Gingrich-Jones, Newt Gingrich's Sister, Backs Obama For 2012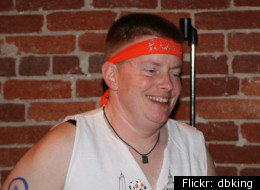 Newt carries more baggage than George Rekers' hired help!
http://en.­wikipedia.­org/wiki/G­eorge_Reke­rs
In its desperatio
­n for both an acceptable and a viable candidate, the GoTPs have kicked him to the top of the heap. I doubt that will work any better for them then the previous bumblers that they've alternatel
­y favored and who, in-turn, have flaked out.
Remember that Newtie was also one of the drafters of the "Contract on America" before you decide to vote for him.
http://en.­wikipedia.­org/wiki/C­ontract_wi­th_America
Candace is only right!
Read the Article at HuffingtonPost