Pope Controversies Worry The Vatican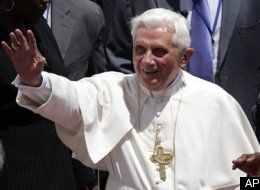 Joseph Ratzinger was ancient when he became Pope and, from my, admittedly secular, viewpoint, they chose the worst, most conservative, candidate.
It wasn't that they didn't know his views, but the college of cardinals elected him all the same. Perhaps they were hoping he wouldn't last too long but it's possible that he may fool them.
As far as I'm concerned, he is destroying the Church and I can only praise him for doing so.
Long live the Pope!
About The Pope
Read the Article at HuffingtonPost