Rabbi Yehuda Levin Blames Washington, DC Earthquake On Gay Marriage (VIDEO)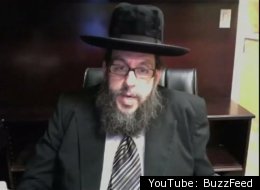 Hey Rabbi Yehuda,
How long did it take you to come up with such a brilliant statement? You must have gotten it from the even more brilliant Pat Robertson who is prone to make such statements
­.
It's more likely that it was caused by the Tea Party in Washington which was much closer to the epicenter in Virginia. Maybe, just maybe, G-d abominates those who are trying to deprive the poor, handicappe
­d and sick of their benefits.
Read the Article at HuffingtonPost