Thomas Roberts: Michele Bachmann Would 'Extinguish' Gay People (VIDEO)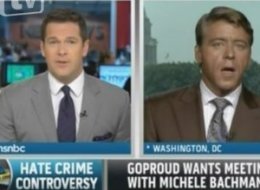 I would wonder why anyone, gay or straight, who doesn't have tons of money would support them. A case in point is the last national election which put a Thuglican majority in charge of the House apparently as the result of a voter tantrum against the former Democrat majority.
And look what this got us! Can we all say John Boehner? or his Senate counterpar
­t Mitch? Or worst of all, Eric Cantor?
Has GOProud become the new gay Uncle Tom faction of that party?
Read the Article at HuffingtonPost